To Help You Streamline Your Business
OBJECT: REQUEST FOR FEEDBACK Dear [CONTACT NAME], Now that you have had a chance to evaluate our [PRODUCT], we would like to hear from you! The total satisfaction of our customers, even after their purchase, is extremely important to us. Wont you take a moment to fill out the enclosed questionnaire? [NAME OF YOUR COMPANY] knows that it is our customers who make our business. We therefore want to make sure that the purchase of a [PRODUCT] is a satisfying experience for all. We greatly appreciate your response to this quest
Request for Pickup of Repaired Merchandise
Second Request for Renewal of Service Agreement
Response to Request for Service on Expired Warranty
All These Templates Are Part of theBusiness-in-a-Box App
Download the Business-in-a-Box software to instantly access the entirecollection of 1,800+ business and legal document templates!
The Ultimate Template Kit to Help You
Start, Run and Grow Your Business Like a Pro.
Business & Legal Document Templates Software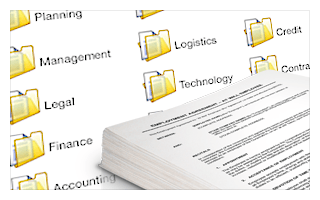 With the most complete library of document templates available today, Business-in-a-Box will cover all your writing needs from the day you launch your business until maturity.
Written by lawyers and business consultants, all document drafts provide high-quality, legally sound content that conveys a polished corporate image. You too can look like a Fortune 500.
Save documents in Word format (.doc) and enjoy total editing capabilities by using MS Office (2010, 2007, 2003, XP and 2000), iWork, or the built-in Text Editor. Also easy to export to PDF.
Customizing a simple document is literally a matter of filling in the blanks. Fields that require customization are in brackets and contain helpful guidance making the software easy to use
You can rely on a product that is evolving. We are constantly adding new documents and features to address user requests and the evolving business landscape.
All documents are available in English, French, Spanish, Chinese, German, Italian and Portuguese. Doing business with foreign partners and clients has never been easier!
Since 2001, Biztree has helped over 12,000,000 entrepreneurs, business owners, executives and managers to start, run and grow their business more efficiently. Our Business-in-a-Box software gives you instant access to our entire collection of 1,800 business and legal document templates.
Whether you need to write a business plan, legal contracts, proposals, business letters, board resolutions, policies, spreadsheets or any other business document, simply fill in the blanks and get the job done in minutes!